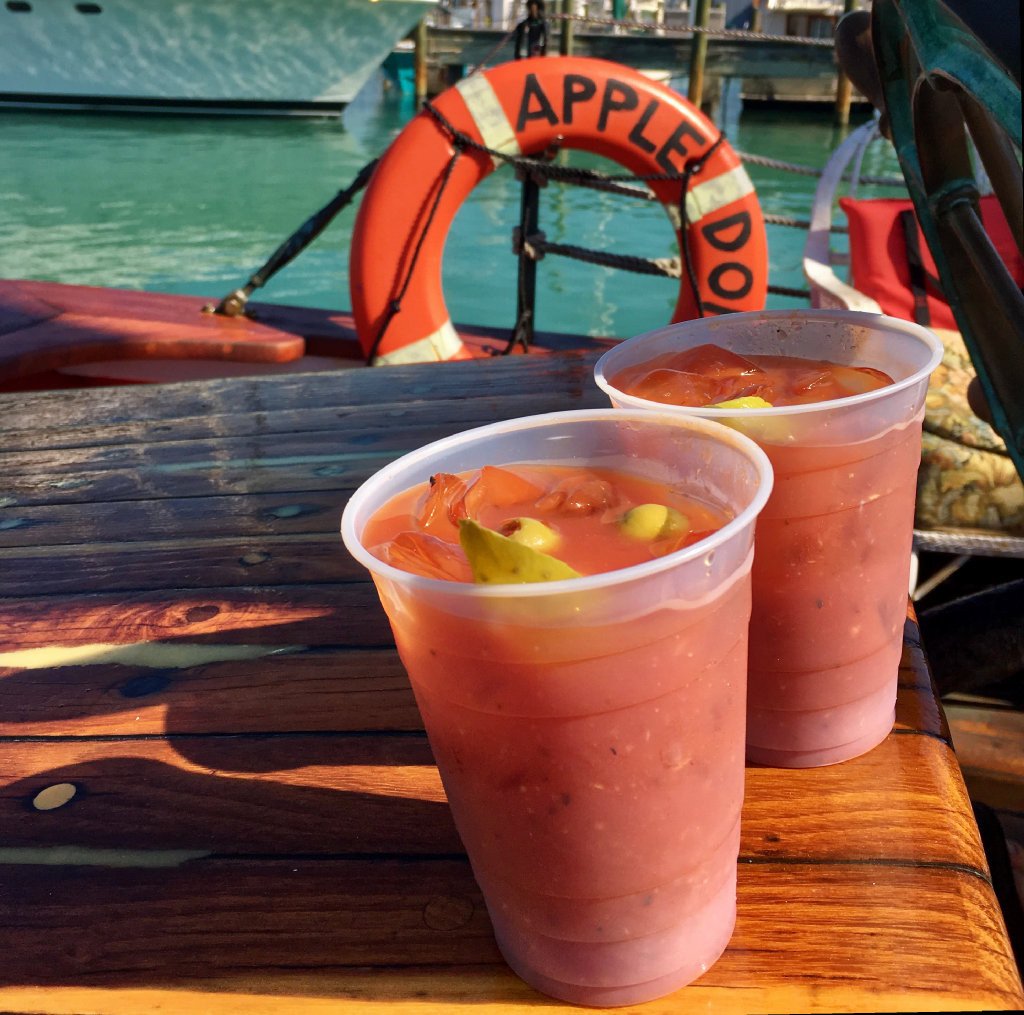 For years, our Camden guests have enjoyed Schooner Appledore's famous Bloody Mary's and Dark & Stormy's that were not available on our Key West sails. New for 2018, the Schooner Appledore top-shelf treasure chest of liquors is now available in Key West on select sails. And the best news is that we're including all cocktails in the Key West adult ticket price for the Schooner Champagne Sunset Sail on Appledore Star and the Windjammer Classic Day and Sunset sails on Appledore II! We are also launching our new Key West Bloody Mary sail featuring all these cocktails and more – for one all-inclusive price. It's the Key West good morning secret.
Schooner Appledore's Key West treasure chest bar is top-shelf all the way. Currently in the bar is:
Jack Daniels
Dewer's Scotch
Captain Morgan Spiced Rum
Cruzan Rum
Svedka Vodka
Jose Cuervo Tequila (Silver)
Hendricks Gin
So hoist your favorite cocktail while you hoist the sails. See you on the water!
* Bar selection is subject to change. Camden sails are cash bar only (it's not our fault… it's the law.)