Discover These
Great Wooden Schooners
Appledore II, a famous Windjammer, circumnavigated the globe on her first journey. She continues to prove her seaworthiness as she makes the twice-a-year journey between Key West and Camden for daily sailing adventures. Appledore Star is the last known "Bugeye" schooner ever built. This unique shallow draft design allows her to navigate Key West's Backcountry with ease on daily eco-tours exploring mangrove islands.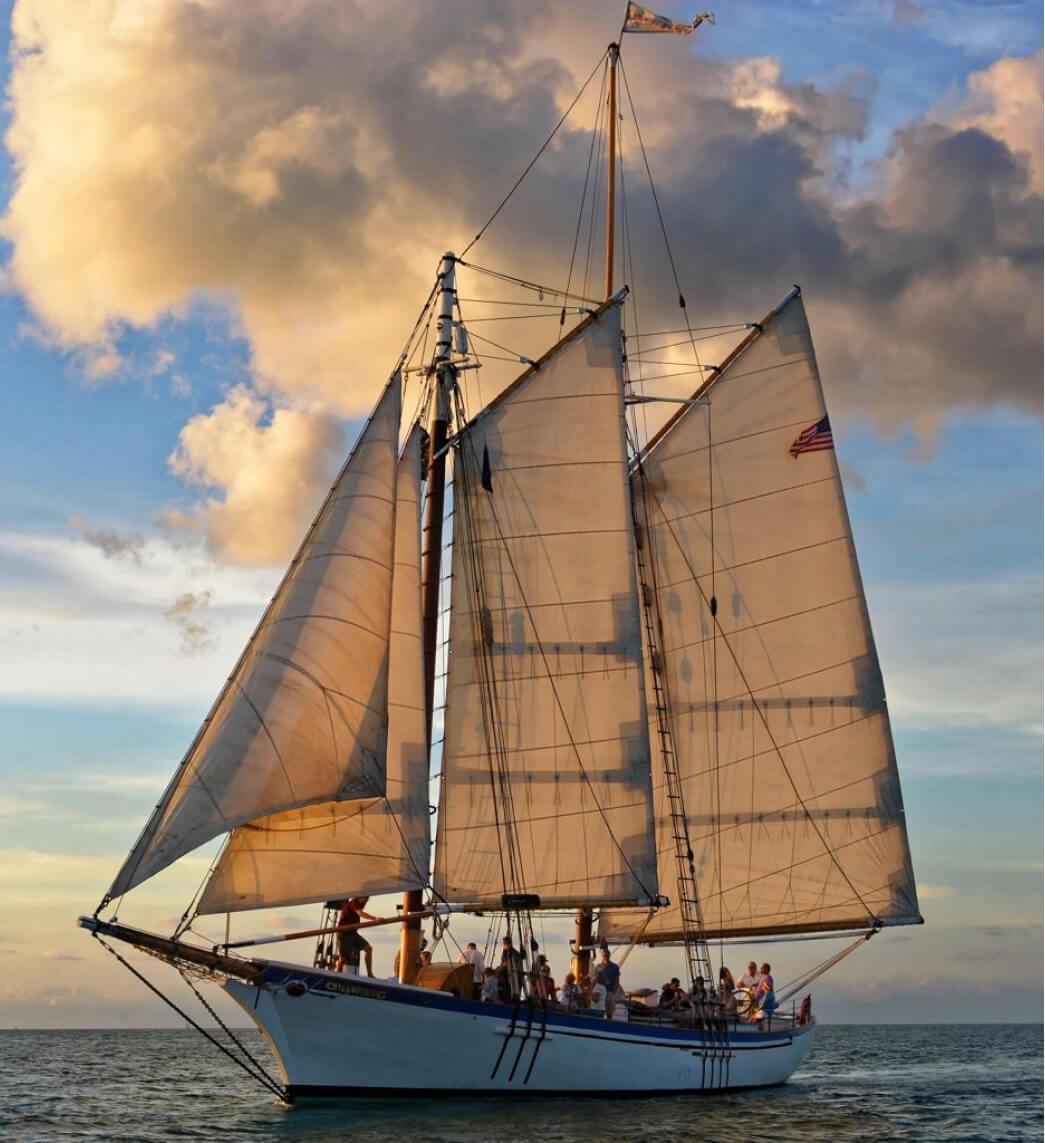 Step aboard the Appledore II for a true sailing adventure. This two-masted hand-built wooden schooner calls both Camden, Maine and Key West, Florida home. During warm weather months enjoy a scenic sail along Maine's magnificent rocky coast. When the weather turns cold, the Appledore II heads south and sails Key West's tropical waters. Find your inner sailor by helping raise her sails and take your turn at piloting the wheel of this historic windjammer. Whether seeking an exciting day sail or searching for that perfect sunset, you will find your answer on the Appledore II. She is a swift and stable wooden schooner built in 1978 at the famous Gamage Shipyard in South Bristol, Maine. On her inaugural sail, the Appledore II circumnavigated the world stopping at exotic ports along the way. Join us in Camden or Key West for your own exciting voyage on this amazing ship.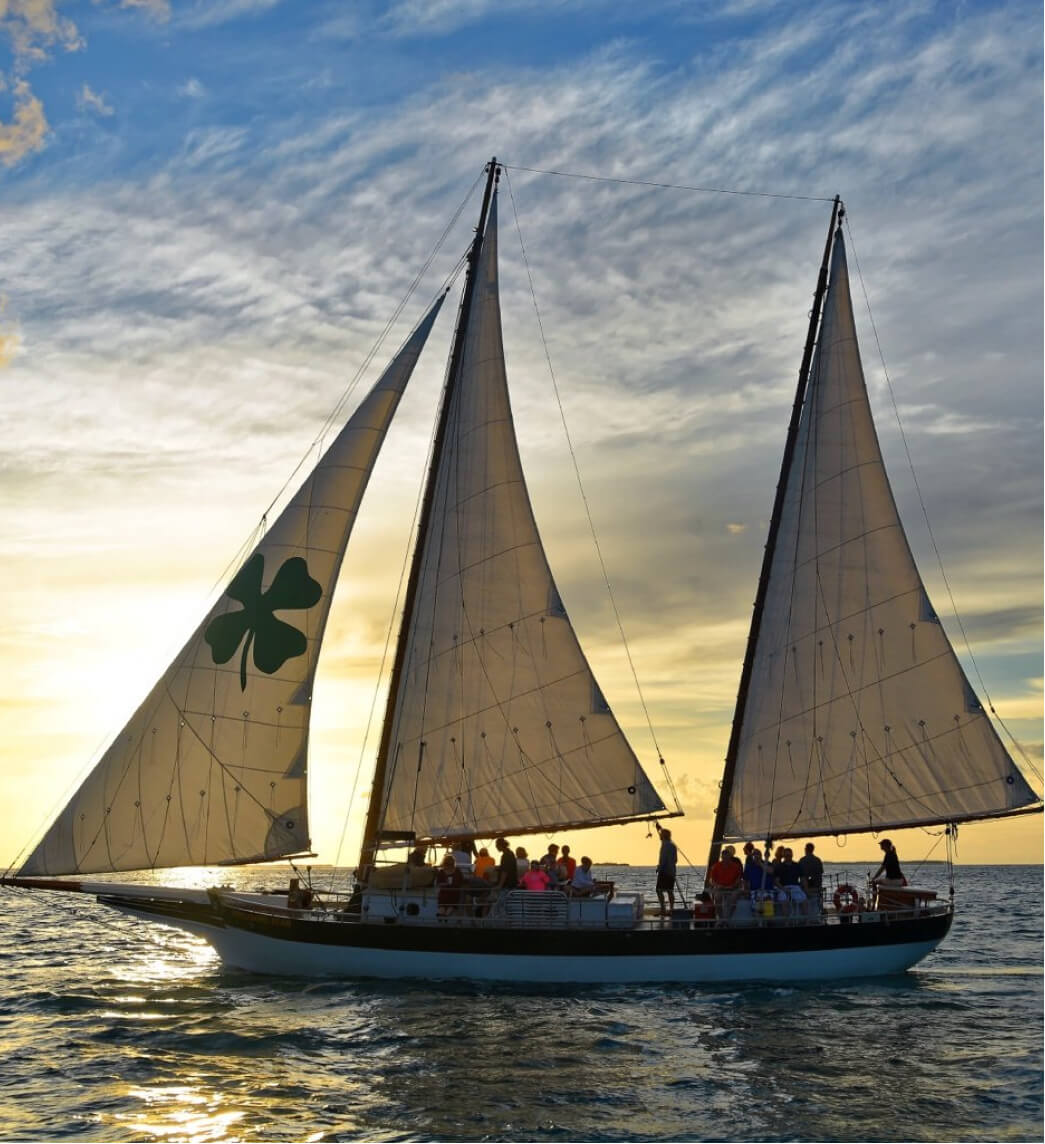 Sailing Key West year-round, the Appledore Star is the newest addition to our wooden schooner fleet. This wooden two-masted bugeye schooner has a shallow draft design that lets her explore Key West's shallow back-country with ease. Join us on Key West's best ecotour as we sail to the back-country for a kayak journey around deserted mangrove islands and snorkel sponge gardens. Or relax on a romantic sunset cruise sailing into Key West's world-famous sunset. Whichever Key West tour you choose, the Appledore Star will take you on the adventure of a lifetime. Learn what its like to captain a wooden schooner – take a turn at the wheel and help raise the sails. Hand built in 1982 by legendary shipwright, Jim Richardson, he chose this bugeye schooner design for its storied history and ease of sailing. Be sure to book your journey on this unique schooner, the only one of its kind sailing in Key West.