Day Sail
Camden Windjammer Day Sail
2 Hours
10:00am, 12:30pm or 3:00pm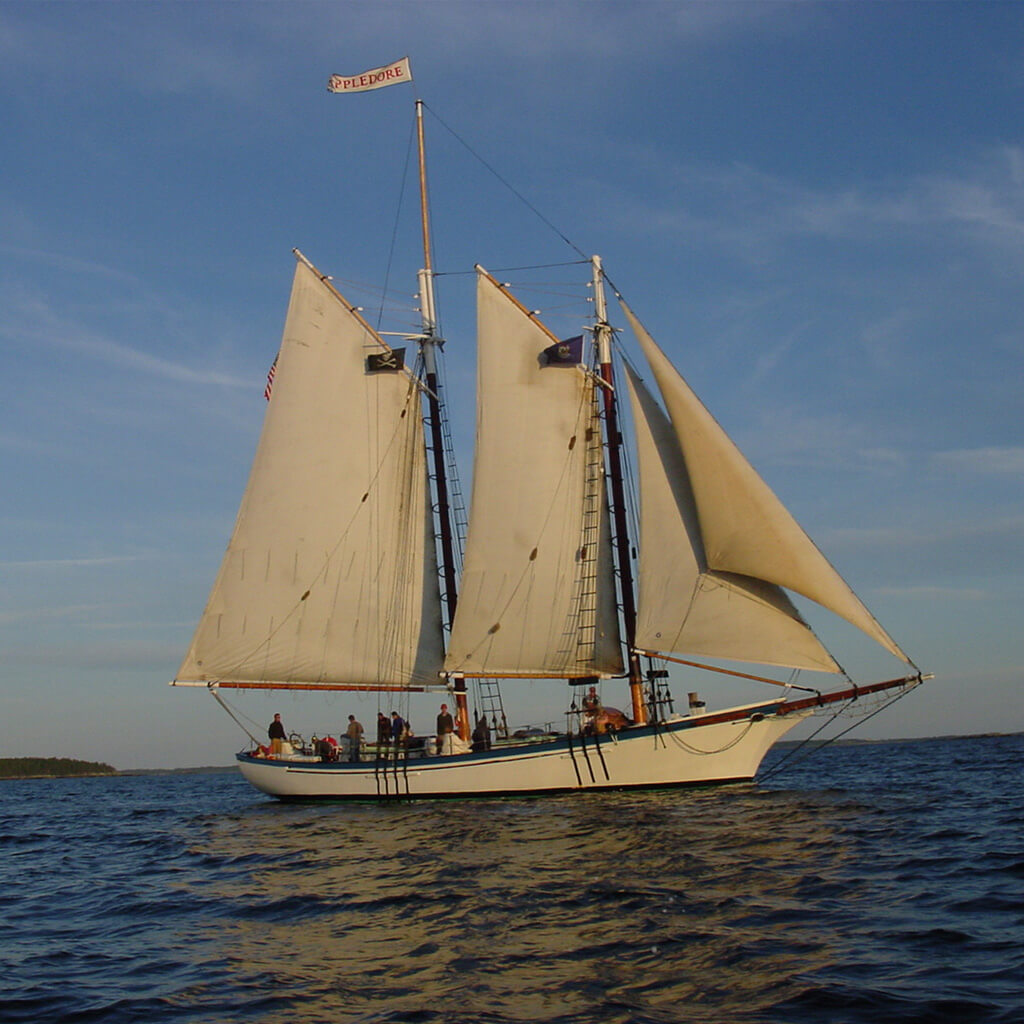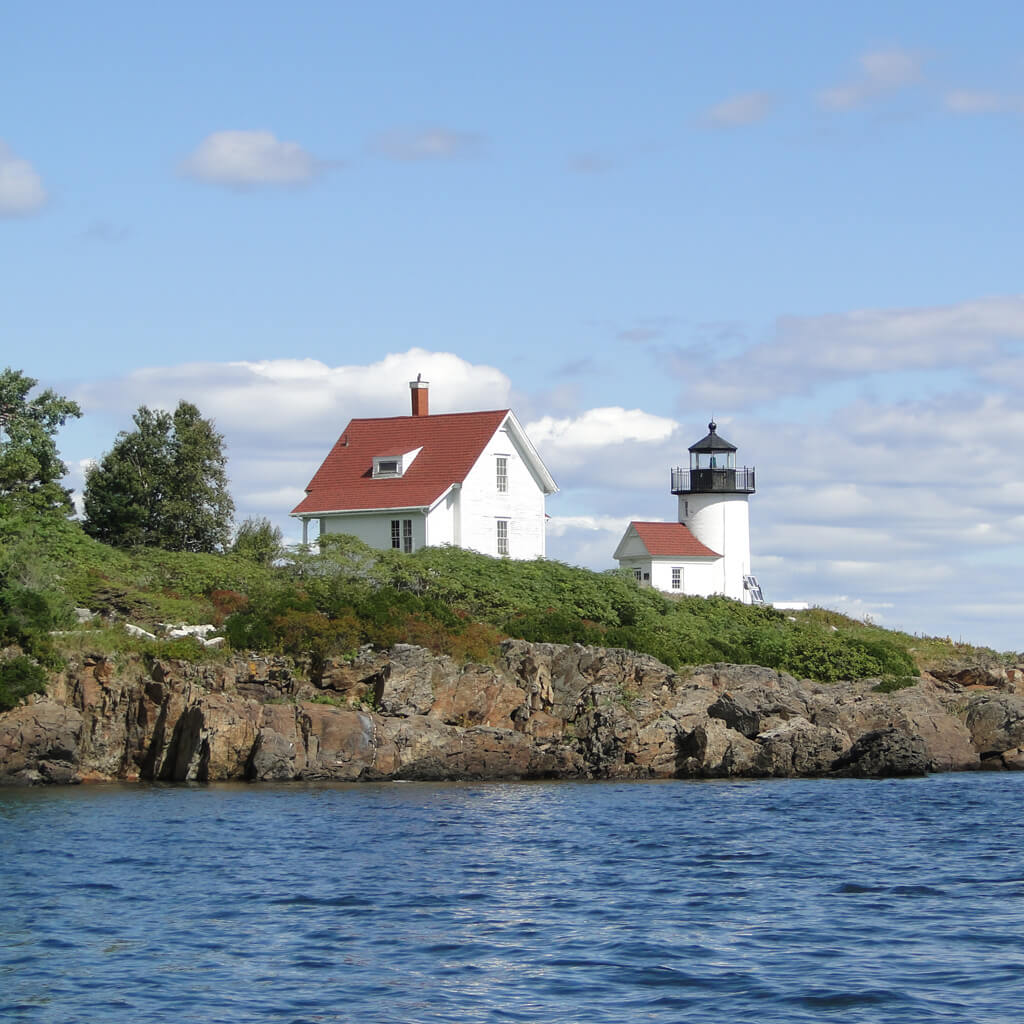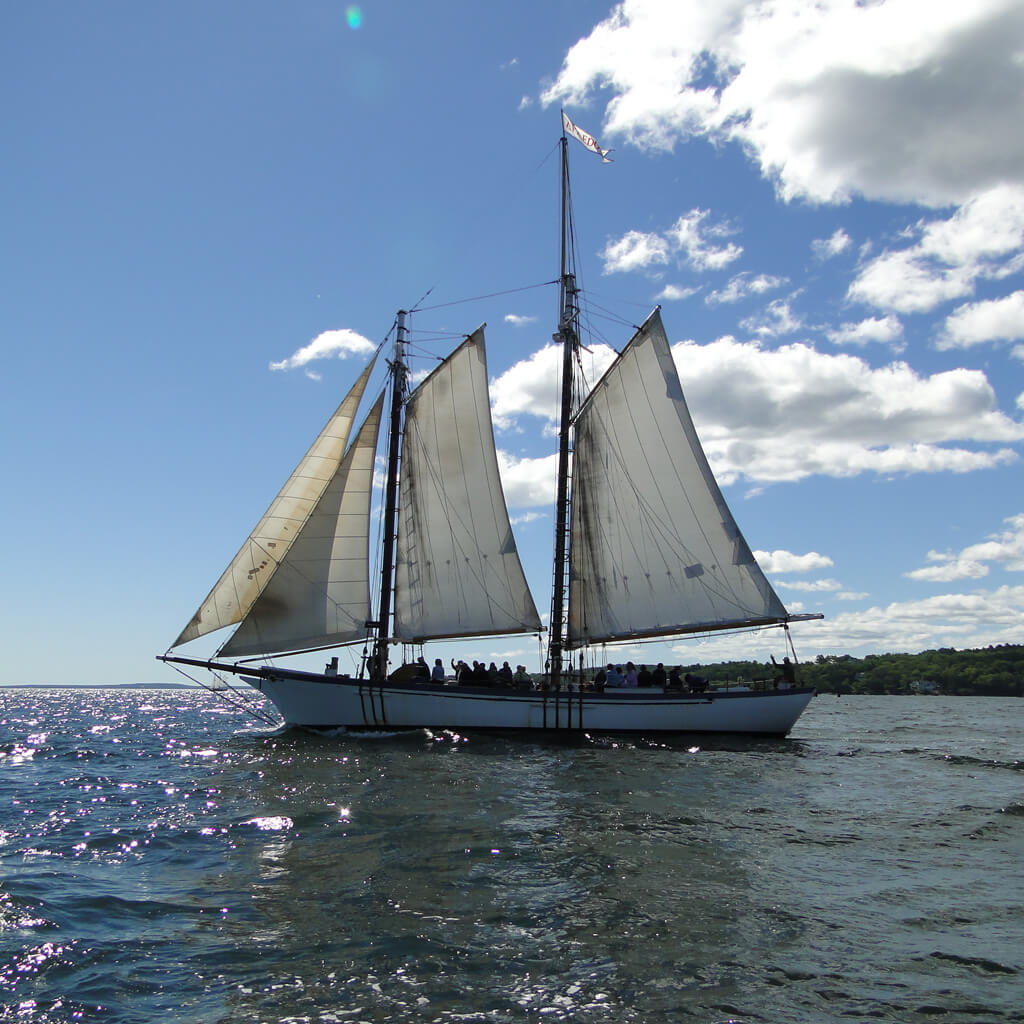 SAILS JUNE 15TH - OCTOBER 11TH
Boarding Starts 1/2 Hour Before. Please bring a valid, government issued photo ID. To purchase alcoholic beverages we must verify your age.
Tour Includes
Sail Past Local Camden and Penobscot Bay Landmarks
Take Part in Hoisting the Sails and a Turn at the Wheel
Cocktails, beer, wine, and soft drinks are available for purchase.
Upgrade to include unlimited beverages (including full bar, beer, wine, soda and water) for just $19.95/person!
One of the top things
to do in Camden...
is to sail Maine's magnificent rocky coast on the elegant Appledore II. Feel like an adventurer from the 19th century while enjoying state-of-the-art accommodations on a modern windjammer. With wide decks, you can stroll and take in the sights without needing to duck the rigging. At only 49 passengers, there is abundant seating on which to make yourself comfortable for your intimate sail.
If you always wanted to sail your own wooden ship, this is your chance. The crew welcomes your participation – offer to help raise the sails and take a turn at the wheel. The Appledore II is a hard working, seaworthy schooner. She has sailed around the world, docking at many harbors along the way. Twice a year, she still sails the Eastern seaboard between her two home ports of Camden, Maine and Key West, Florida. Ask your crew about her history, some have made this bi-annual 2,000 mile sailing trip.
Our day sail on the Appledore II schooner departs from Bayview Landing, taking you out of Camden Harbor. Camden is often called the "jewel of the Maine coast" which becomes clear as you sail past the impressive lighthouse, Curtis Island Light, dating from 1836 and into Penobscot Bay. Considered to be one of the top cruising bays in the world, Penobscot Bay will amaze you with its uninhabited islands, wildlife and views of Camden Hills and other coastal mountains dropping off into the sea.
During your Camden boat tour, look along the shore for Mount Battie, historic inns, and elegant summer mansions of the rich and famous with their million dollar yachts. Watch lobstermen hauling in their traps. On a typical day, you may see porpoises playing in the water, ospreys and eagles hunting for fish and even the occasional whale. Watch for seals sunning themselves on rocks and cute guillernots, cousins to puffins, with their bright red feet, wobbling as they walk along the rocky shoreline.
Quench your thirst with cocktails, beer, wine and soft drinks, all available for purchase during your sailing cruise.
As Camden Harbor comes back into view, relax and feel the wind sweep through your hair as your memorable sailing ship cruise draws to a close.
Schooner Features
You will be sailing on the Appledore II, a two-masted 86′ windjammer featuring:
Wide decks with room to walk around
Generous seating
Only 49 passengers for an intimate sail
A spacious head (bathroom)
What To Bring
Grab your hat, sunglasses, camera and love of adventure. We will do the rest!
Please bring a valid, government issued photo ID. To purchase alcoholic beverages we must verify your age.